Multi Cutter
MC300 Cable Cutter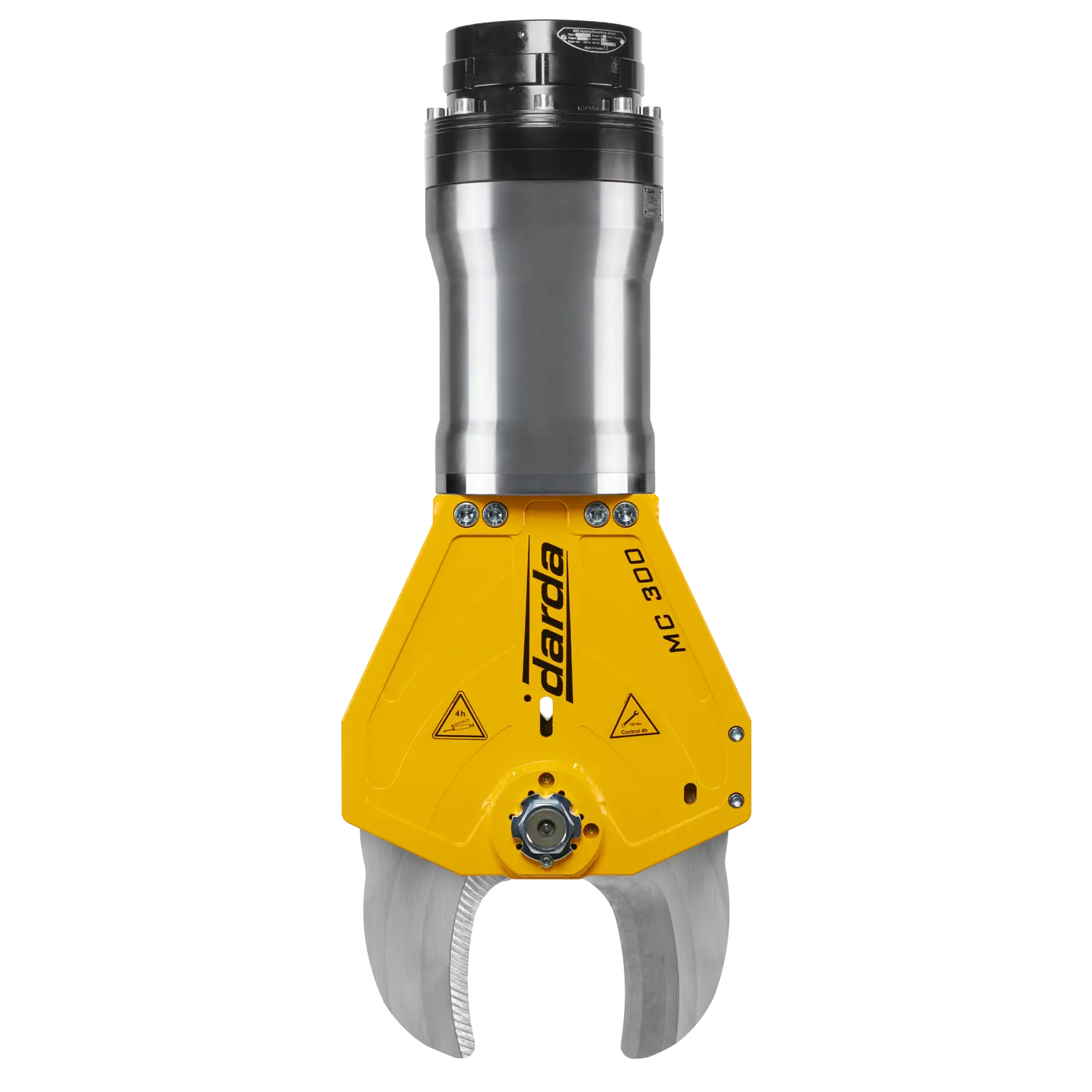 Multi Cutter
MC300 Cable Cutter
360° hydraulic rotary drive
Easy positioning of the cutting blades with high precision.
Rugged and compact, for easy handling even in hard-to-reach places.
Easy maintenance due to re-sharpenable cutting jaws.
Darda
Multi Cutters
make the
difference
Powerful in confined spaces
For
carriers
from 2.5 - 9 t
Sharp cut
with low
weight
The individuality of the Multi Cutter from Darda is unique. The flexible exchange of the cutting inserts allows a high level of functionality in order to be able to offer specific solution for the most diverse customer applications. Especially when cutting cables up to a diameter of Ø200 mm, the MC300 cable cutter, contrary to many other products, convinces with its exact and sharp cut. Cable assemblies with fine strands are cut cleanly and can be fed directly to the further processing steps in the recycling cycle of the recycler. Despite the elaborately hardened steels, the cutting jaws of the MC300 cable cutter can be easily re-sharpened by the user if necessary.