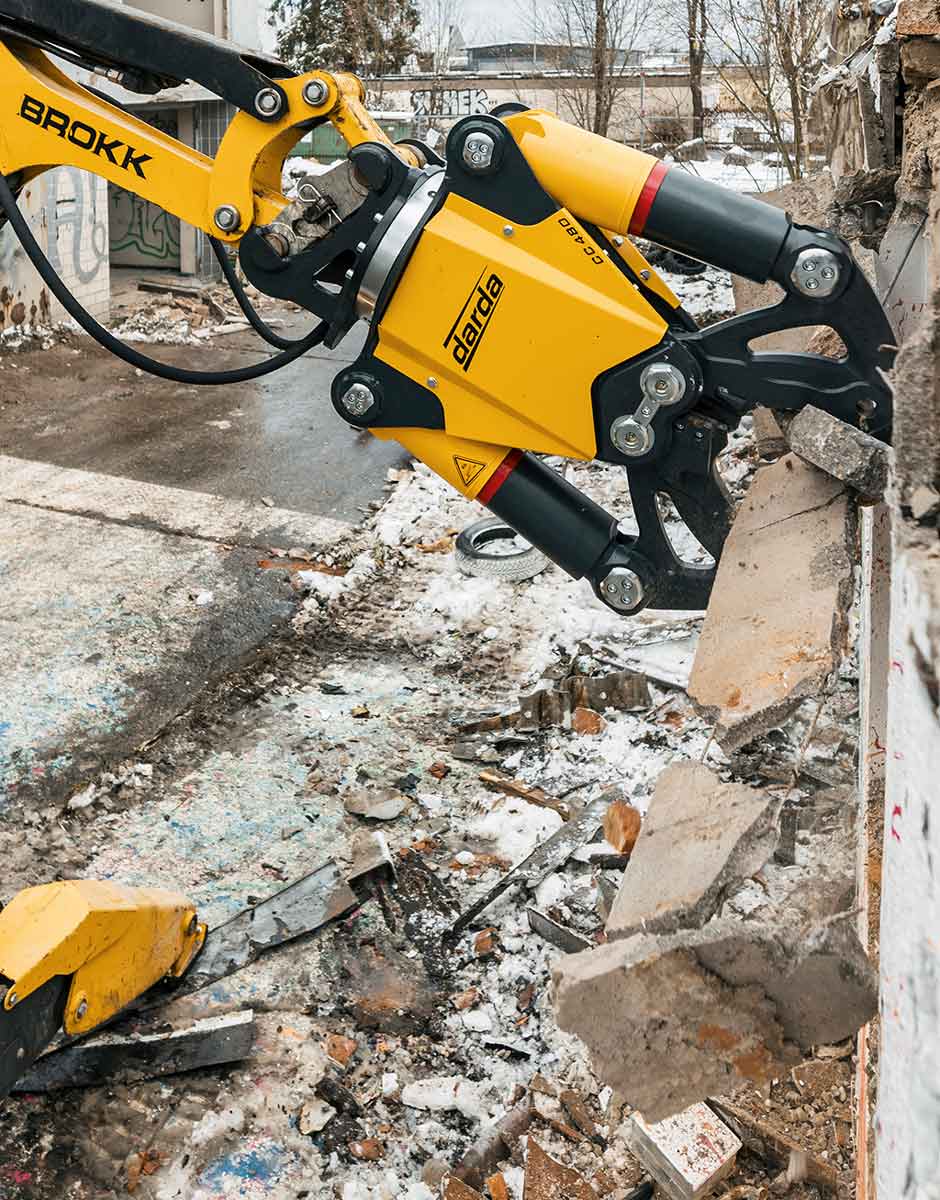 For
carriers
from 0.7 - 15 t
The Concrete Crushers are our solution for a wide range of demolition and coring applications. The compact dimensions allow easy access inside buildings, hard-to-reach work areas and confined spaces – also in terms of permitted payloads. In addition, these guarantee to work effectively and safely even when the machine is running or in densely populated areas, as there are significantly lower emissions in terms of noise levels, shocks or vibrations compared to other demolition methods.
Best power-to-weight ratio on the market: Due to the rugged booster system made by Darda, they have an enormous crushing force despite their compact design and low weight. They are therefore suitable for small carriers for which conventional crushers are too heavy. With the large opening width, they can break off very thick concrete parts and also manage hard and heavily reinforced concrete, which is otherwise only possible with much larger crushers.
All Concrete Crushers are equipped with cutting inserts as standard, which enable cutting through and cutting off rebar in reinforced concrete. Additional options allow the Concrete Crushers to be further specialized quickly and easily for the specific demolition project.
Darda
Concrete Crushers
make the
difference
Small carriers in confined spaces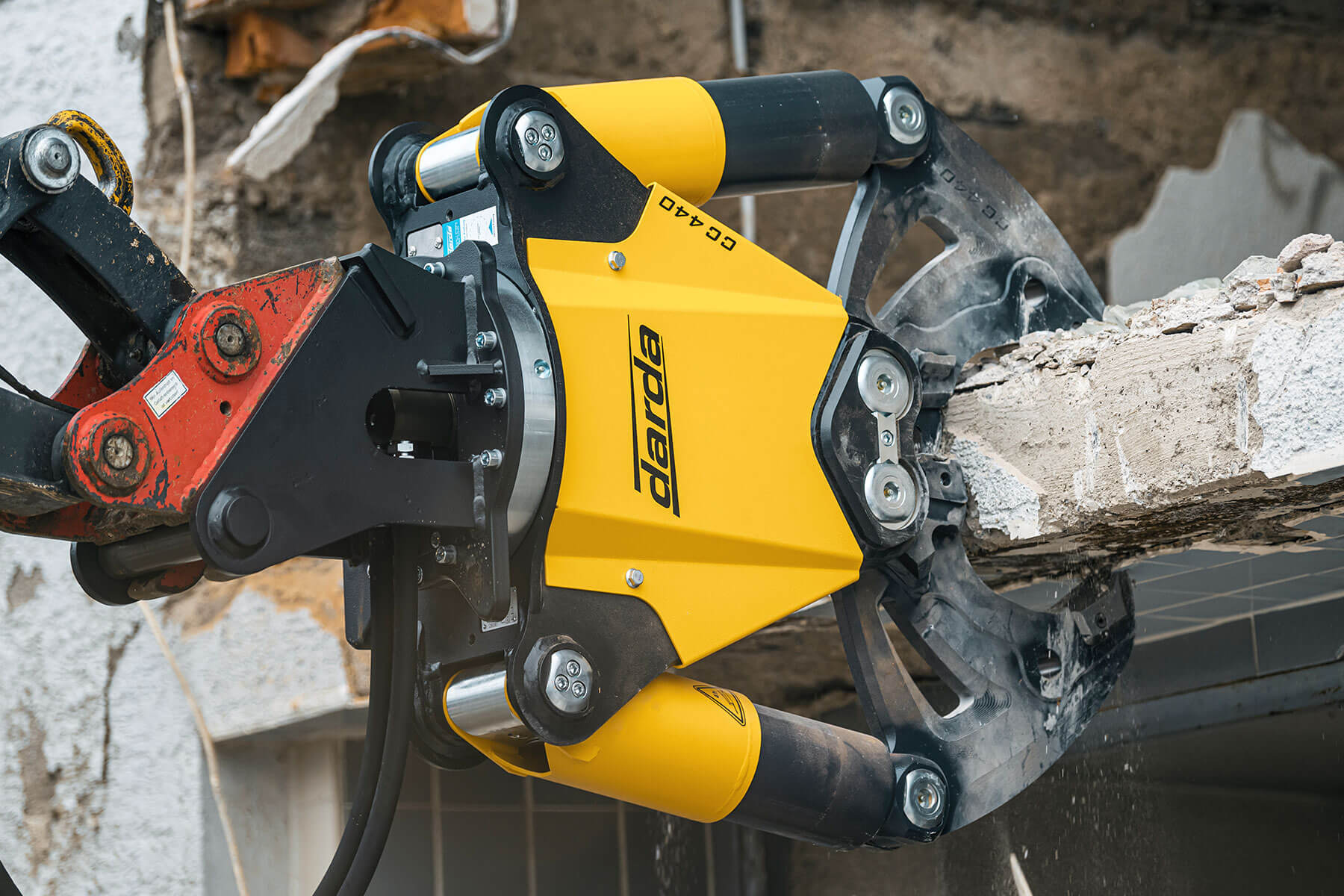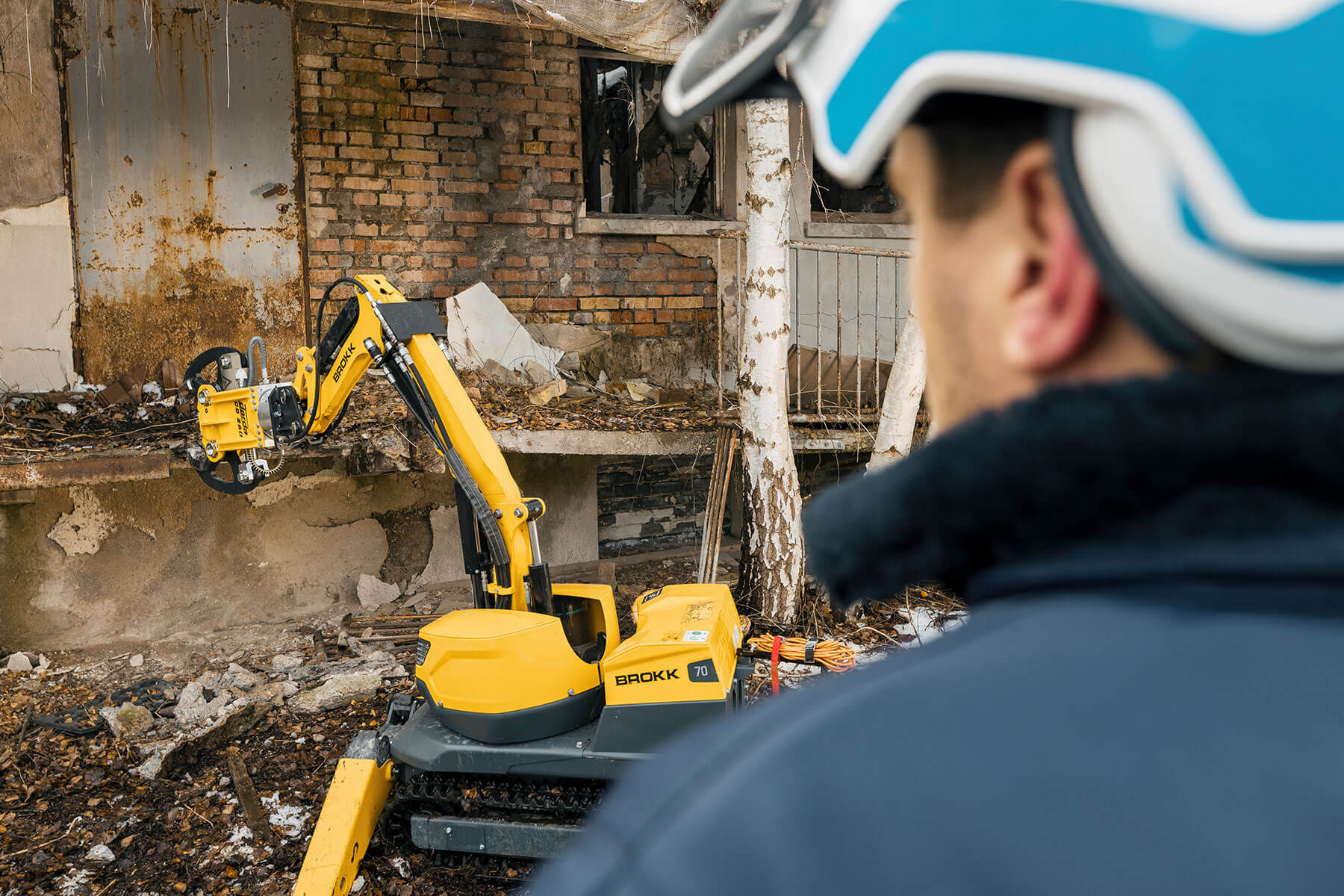 Enormous crushing and cutting force