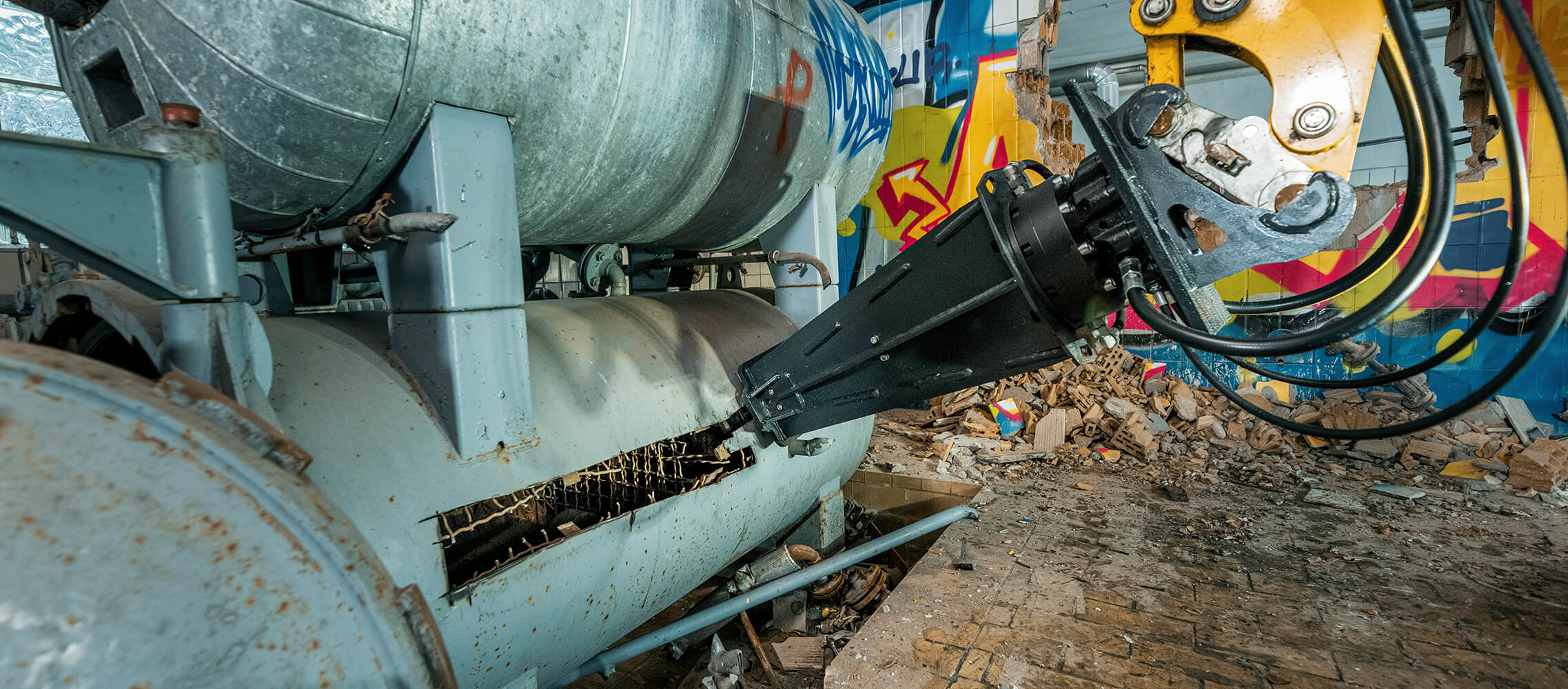 Today's demands for living and working space often require modifications to floor plans, or changes in the use of entire buildings. Gutting can often only be carried out with small pieces of equipment, as there are both restrictions on space and static regulations that have to be complied with.
Mini excavators and demolition robots have therefore rightly gained a firm foothold in the industry in recent years. They allow environmentally friendly and efficient work even in the most confined spaces indoors.
Our attachments, specially designed for small carriers, are designed to meet these requirements: Size-optimized with maximum power and rotatable at angles up to 360°.
Our hand-held demolition equipment gives demolition contractors the right tool right in their hands: lightweight and independent of carrier equipment, and ensure controlled demolition even in hard-to-reach areas.
The impact of noise, vibrations or dust is reduced to a minimum with our products, so that even working during ongoing operations in hospitals, kindergartens, schools, authorities or public buildings is possible.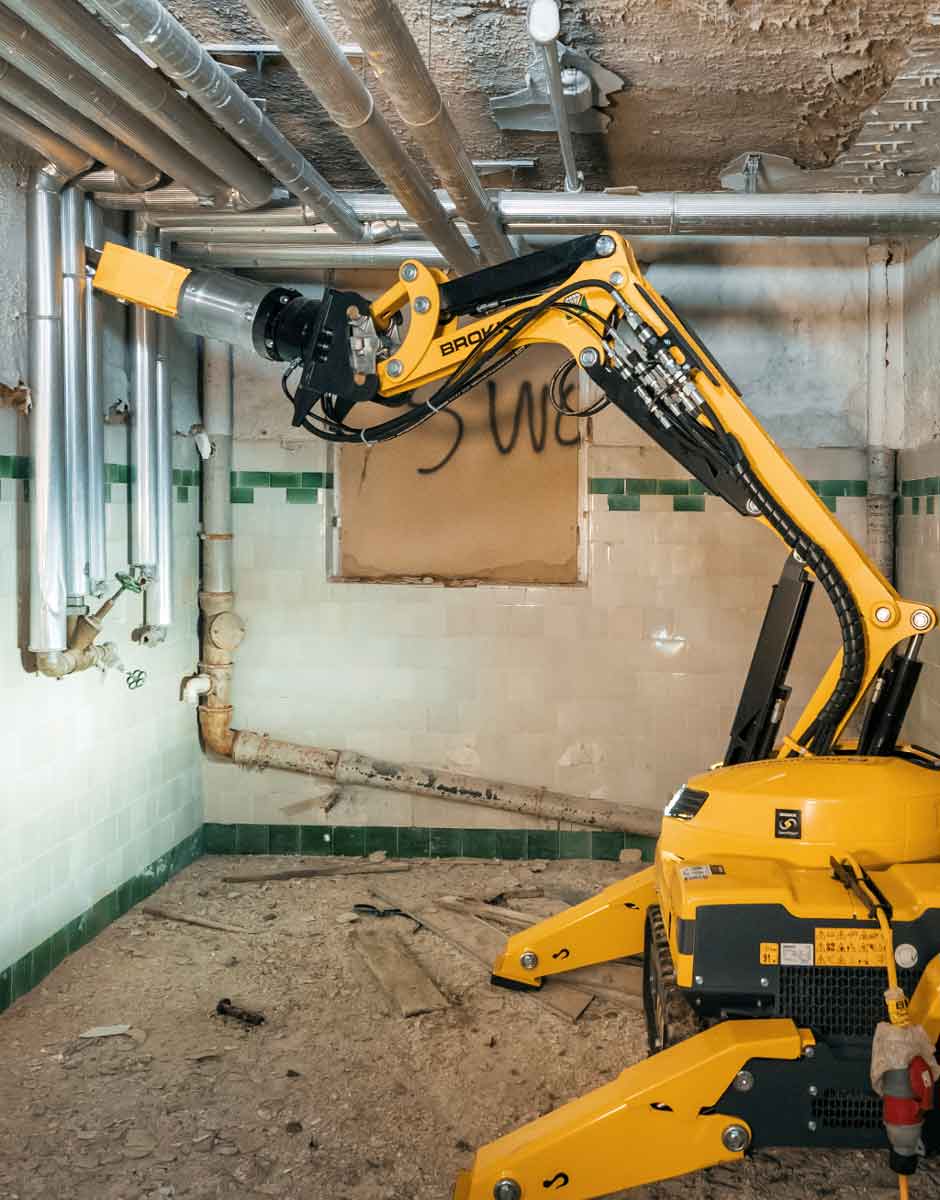 productive,
slim and
versatile
Darda Tools
Make the
Difference
High performance in smallest space
Small carriers sufficient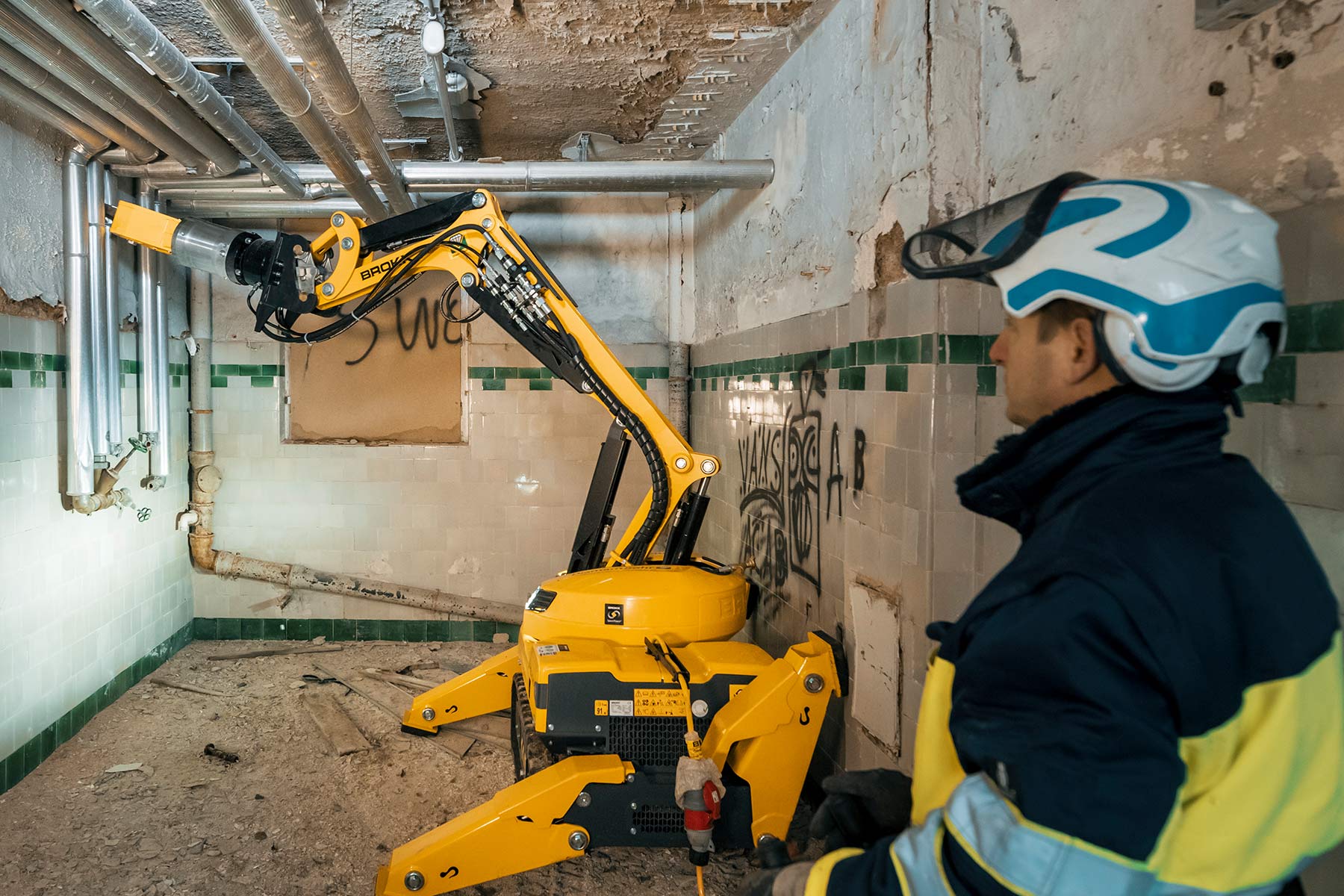 Residual contents no problem