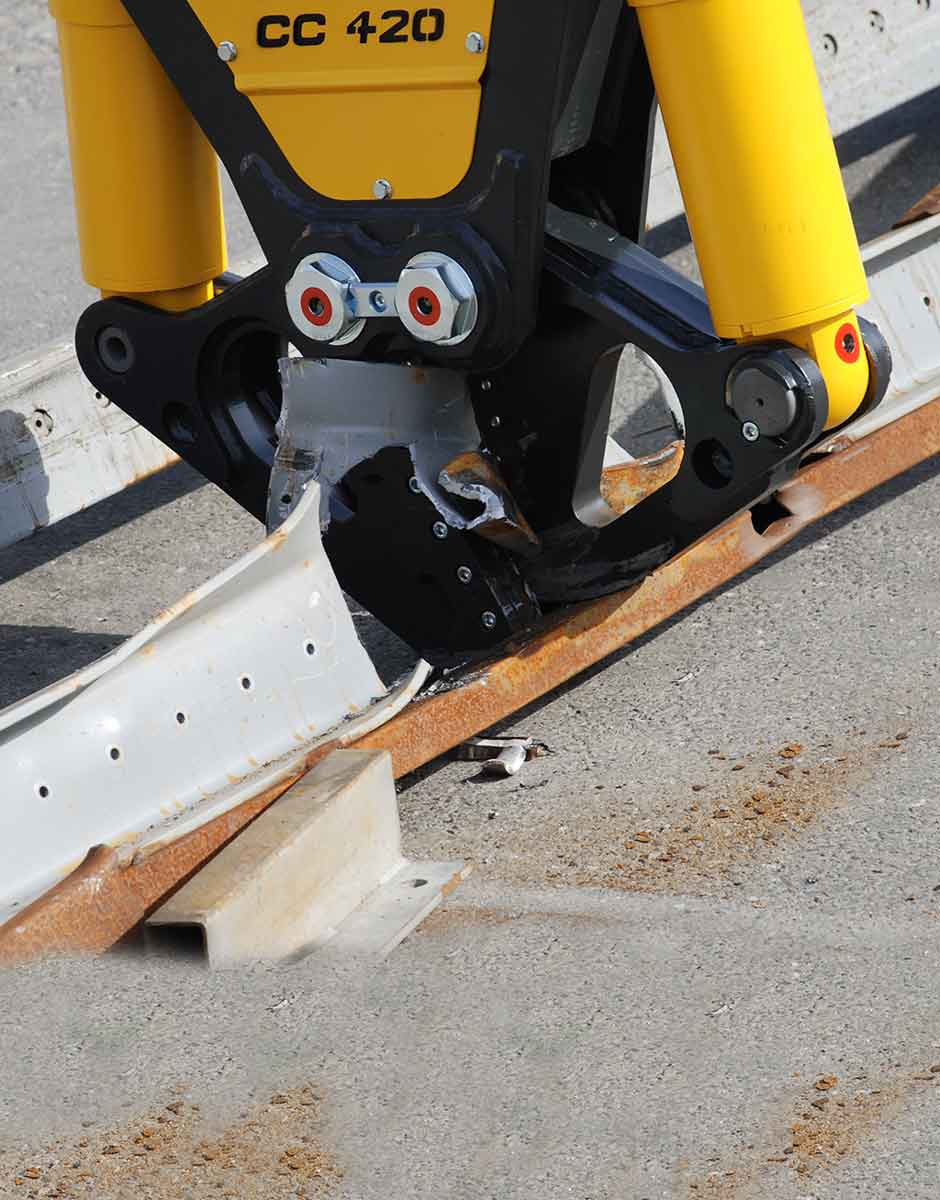 For
carriers
from 3 - 15 t
Steel shears are our solution for a wide range of demolition and cutting work. Versatile in the use for industrial demolition for cutting steel structures, large utility lines, as well as for recycling metal girders in scrap yards.
The compact design allows easy access inside buildings, hard-to-reach work areas and confined spaces – also with regard to the allowed lifting capacity. Additionally, it guarantees to work efficiently and safely even when other work continue in parallel or in busy environments, as there are significantly lower emissions in terms of noise level, shocks or vibrations compared to other demolition methods.
Thanks to the rugged booster system Made by Darda, these have enormous cutting force despite their compact design and low weight. They are therefore suitable for small carriers for which conventional shears are too heavy. Thanks to its large jaw opening, even large sheet metal profiles can be cut easily and safely, where other shears fail.
All steel shears are equipped as standard with a 360° hydraulic rotary drive for precise positioning.
Darda
Steel shears
Make the
Difference