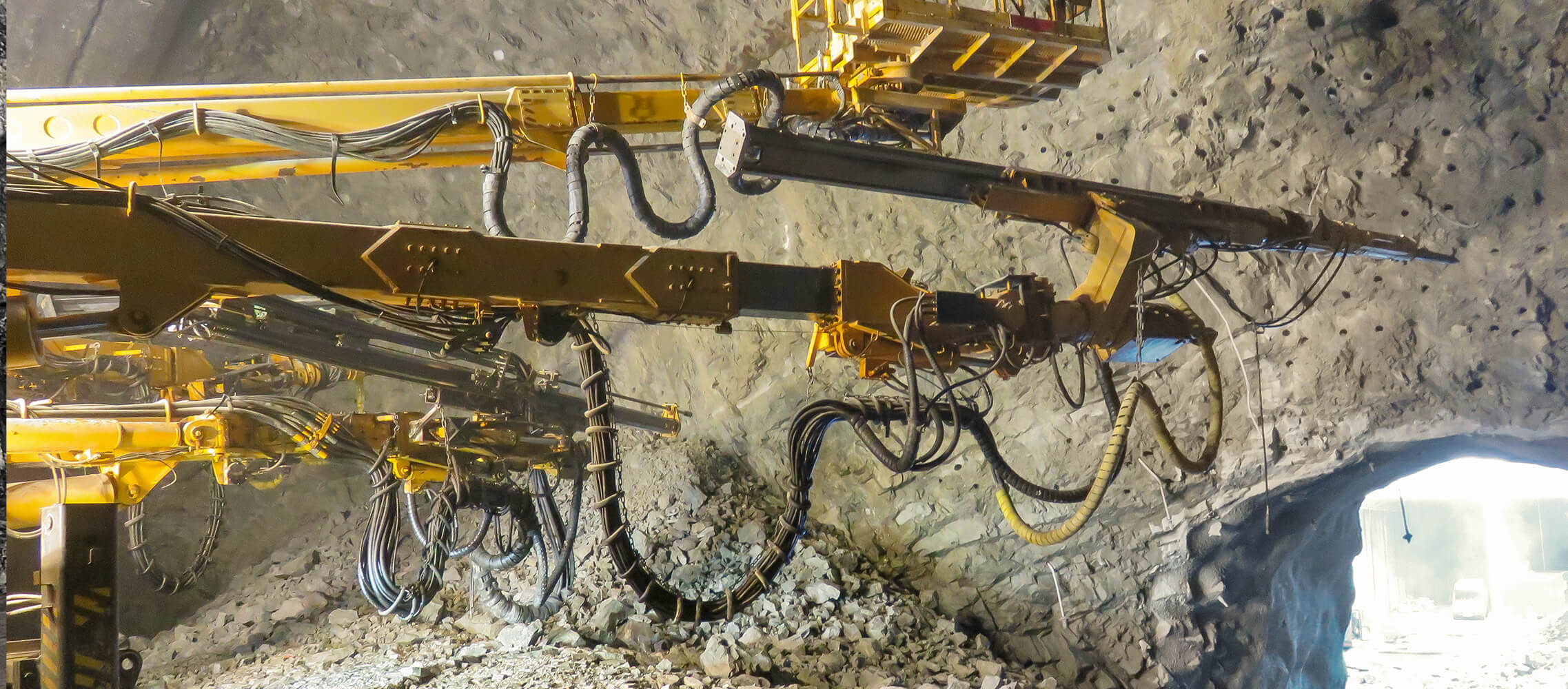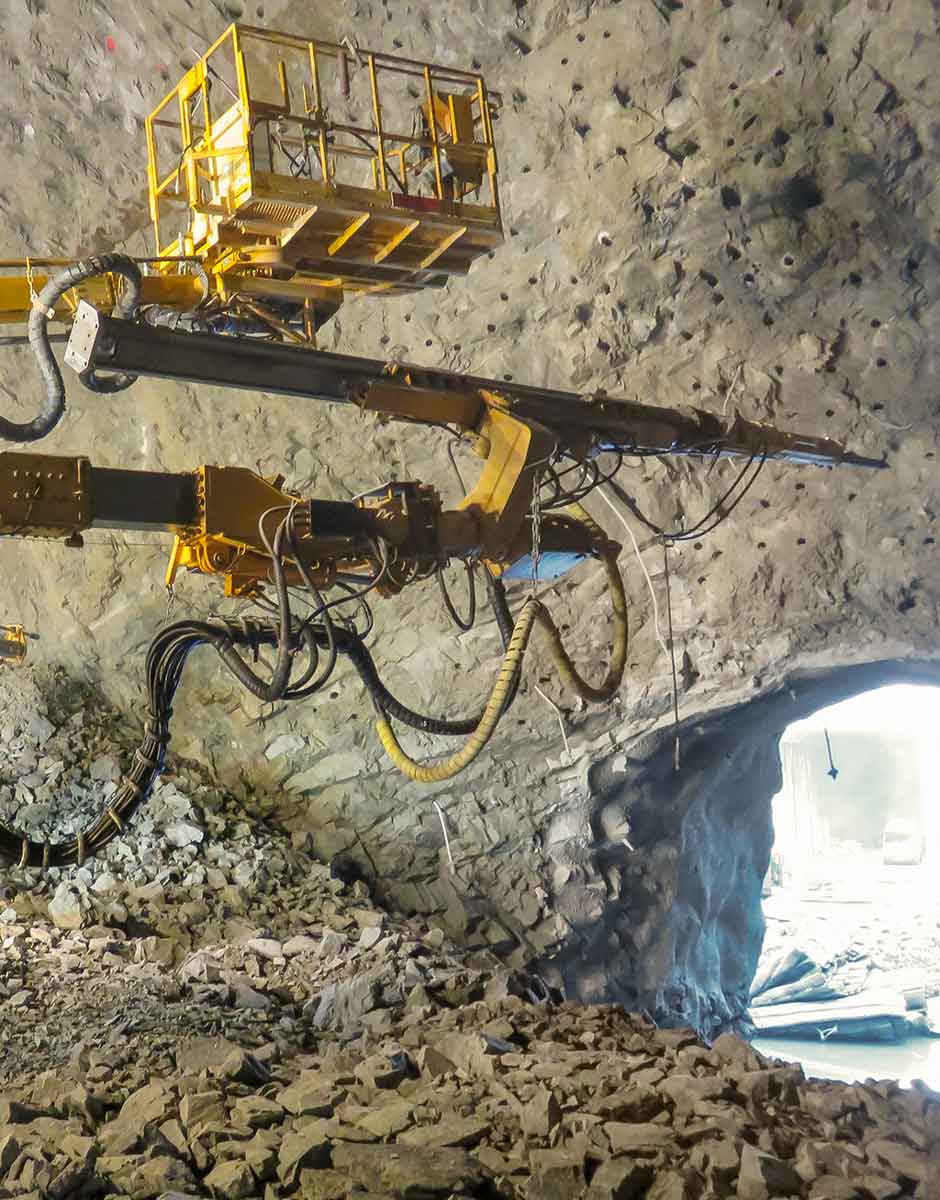 Controlled,
silent and
cost-effective
operations
The Rock Splitter is our efficient add-on solution for safe, quiet and highly productive rock splitting – the alternative to explosives and demolition hammers.
Hydraulic rock splitting cylinders allow controlled, silent and cost-effective operations!
Especially in urban and sensitive areas, the Rock Splitter is the solution, as there is almost no noise and vibration, as well as flying stone, in contrast to conventional methods and the related safety measures, costs and delays.
Thanks to the rugged booster system made by Darda, these have an extreme splitting force regardless of the input pressure of the carrier – whether hydraulic excavator, demolition robot or carrier with telescopic arm and swivel joint – despite their slim design and low weight.
The rock is not pulverized by the splitting technique. The material remains intact and the production of larger split pieces is guaranteed with more volume per drillhole under safe conditions.
Of great advantage is that no water is required for operation and other work can continue in parallel at all times. Even operation under water is possible. The patented automatic wedge lubrication and shut-off device also ensure durability and cost savings. This significantly increases productivity in industries such as mining, quarrying, tunneling, construction and demolition.
With three attachment versions and two different splitting inserts, matched to the prevailing material, we have the perfect solution for every operating condition.
Conventional mechanical methods destroy the structure of the material by external forces. However, rock and concrete, can withstand very large compressive forces from the outside. By comparison, resistance towards forces acting from the inside out is relatively low. This fact was the basis for the development of the Darda hand-held Rock and Concrete Splitter in 1967 by Helmut Darda. Finally, the development of the Darda machine-guided Rock Splitter also benefited from the enormous experience.
First, a hole of the appropriate depth and diameter is drilled, into which the splitting insert of the Rock Splitter is then inserted and adjusted to set the splitting direction. With hydraulic pressure, the wedge pushes itself between the two counter wedges and presses them apart. The effective splitting force of up to 1800 tons or 17652 kN destroys the structure of rock and stone from the inside. A split is created in a matter of seconds.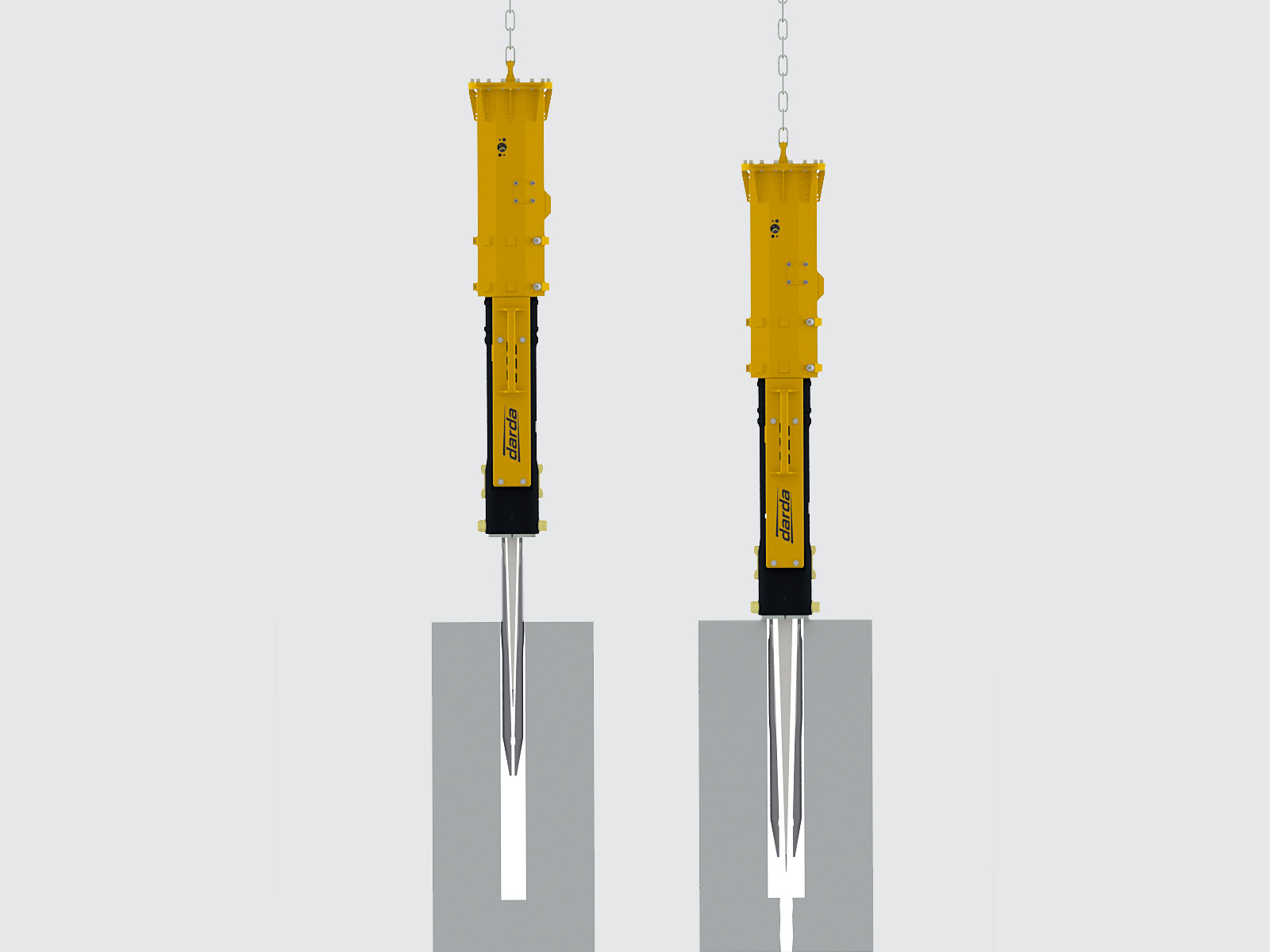 reputable
projects/
sites
+   Folloline Tunnel – Norway
+   Tunnelbanan – Stockholm Schweden
+   Gotthard Tunnel – Switzerland
+   Helsinki Airport – Finland
+   Koralm Tunnel – Austria
+   Oslo Tunnel – Norway
+   Rijeka Tunnel – Croatia
+   Fuzhou Railway – China
+   Floren Berg/Railway – Bergen Norway
+   Haukeland Hospital – Bergen Norway
Darda
Rock Splitters
Make the
Difference