Darda
Combi-Shears
make the
difference
Nearly noiseless, low vibration and dust
Economical and multifunctional
A complete
Combi-Shear
consists of three
components:
1. Hydraulic Combi-Shear
2. Hydraulic Power Unit
3. Hydraulic hose set (high and low pressure)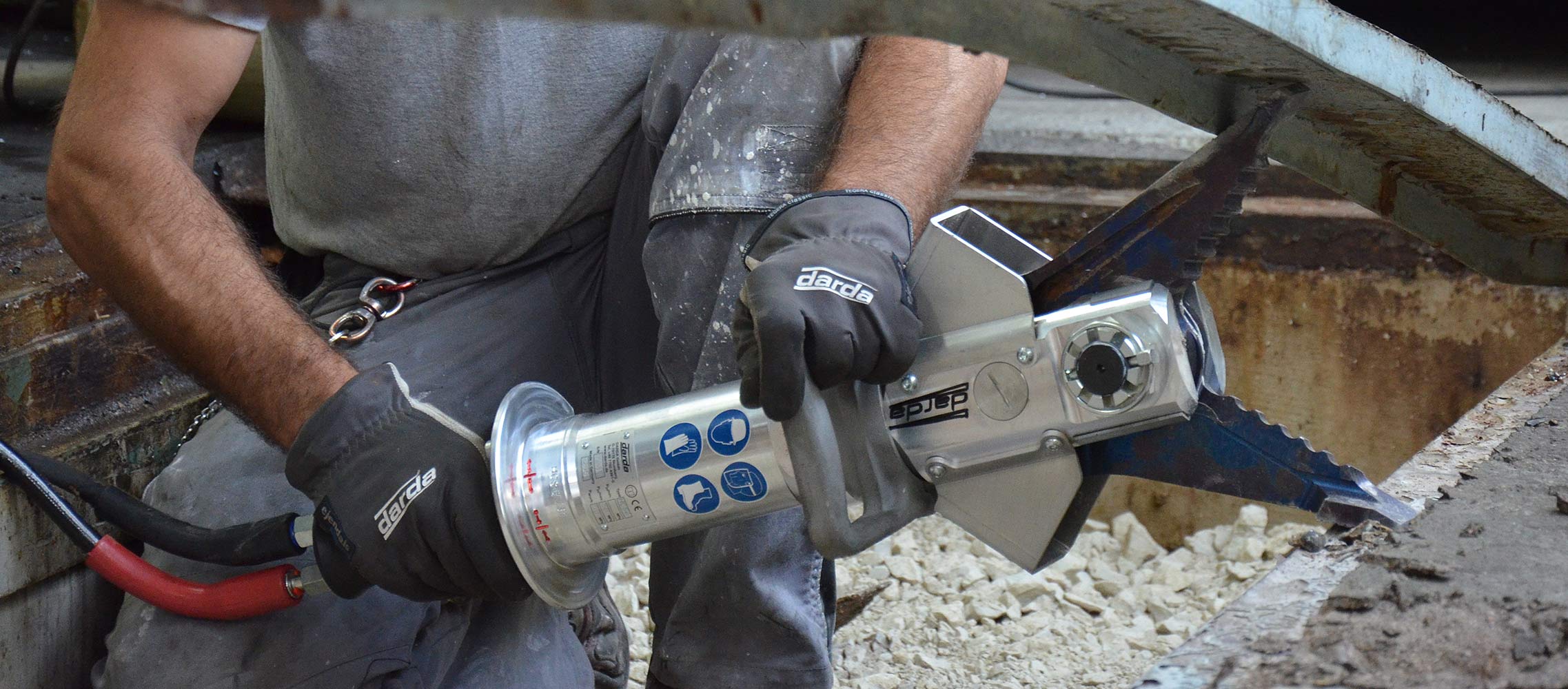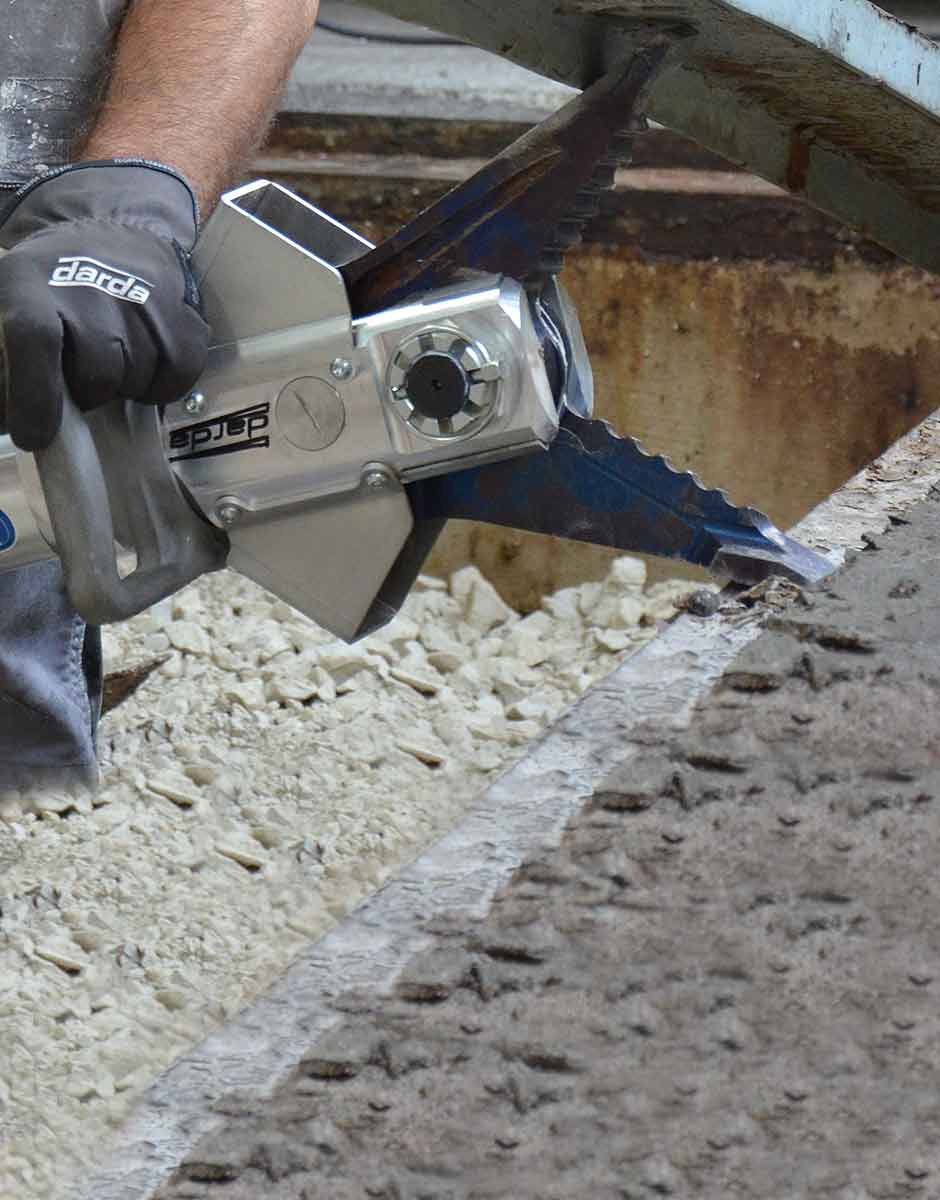 Shear and
spreader –
construction
material up to
40 mm diameter
Handy, easy cutting and spreading
In the HCS8 C version, the Combi-Shear is particularly suitable for spreading and break-out. Radiators can be spread from the wall, door frames can be broken out and previously split concrete parts can be spread wide apart. In addition, the HCS8 C also cuts a wide variety of building materials.
The very powerful Combi-Shear work quickly and productively. One person can easily handle the compact and lightweight device. The integrated control valve allows sensitive control and locking of closing and opening. The working process can be controlled at any time. The combination shears cause no dust, no vibrations and are extremely quiet. This means that it can also be used indoors without hesitation and does not interfere with ongoing operations.