Concrete
Crusher
CC700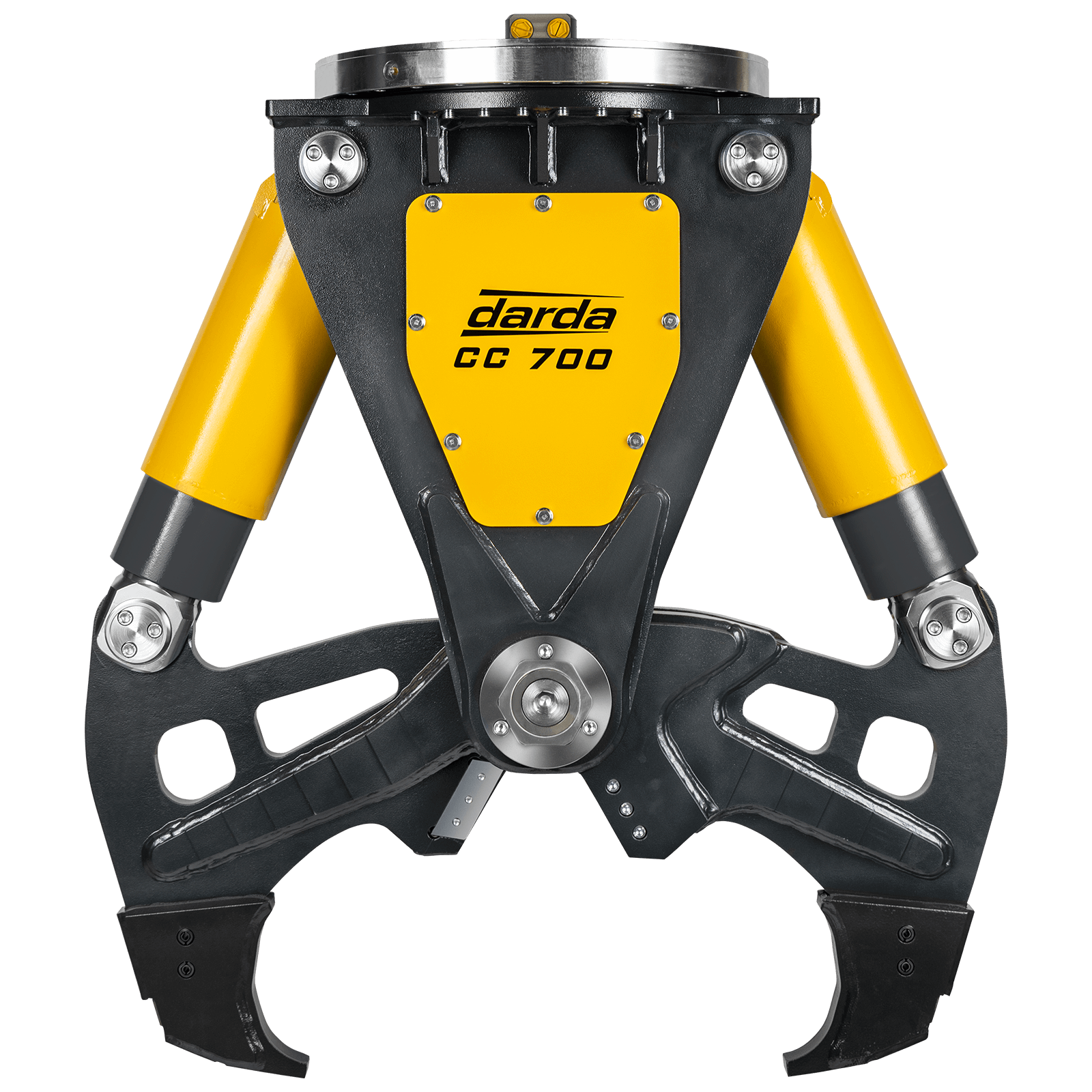 Concrete
Crusher
CC700
Optionally with hydr. rotary drive
Enables easy, precise and efficient positioning for best results.
Pivot bearing for 360° rotation
For mechanical positioning.
Integrated pressure booster
Full crushing force always guaranteed independent of the inlet pressure of the carrier.
Interchangeable reinforcement blades
Interchangeable reinforcement blades Durable robust rebar cutting blades for strong reinforcements.
Exchangeable crushing tips
Increase productivity by shortening machine downtime and reducing maintenance costs for time-consuming buildup welding.
Optionally with double or multi crushing tips
Quickly mounted for best result even with thinner materials.
Convertible to Steel Shear
With the conversion kit to steel jaws, CC700 can be used to its optimum.
Darda
Concrete
Crushers
make the
difference
70 t crushing and 222 t cutting force
Small carriers in confined spaces
650 mm large opening width
Convertible to Steel Shear
Three types of crushing tips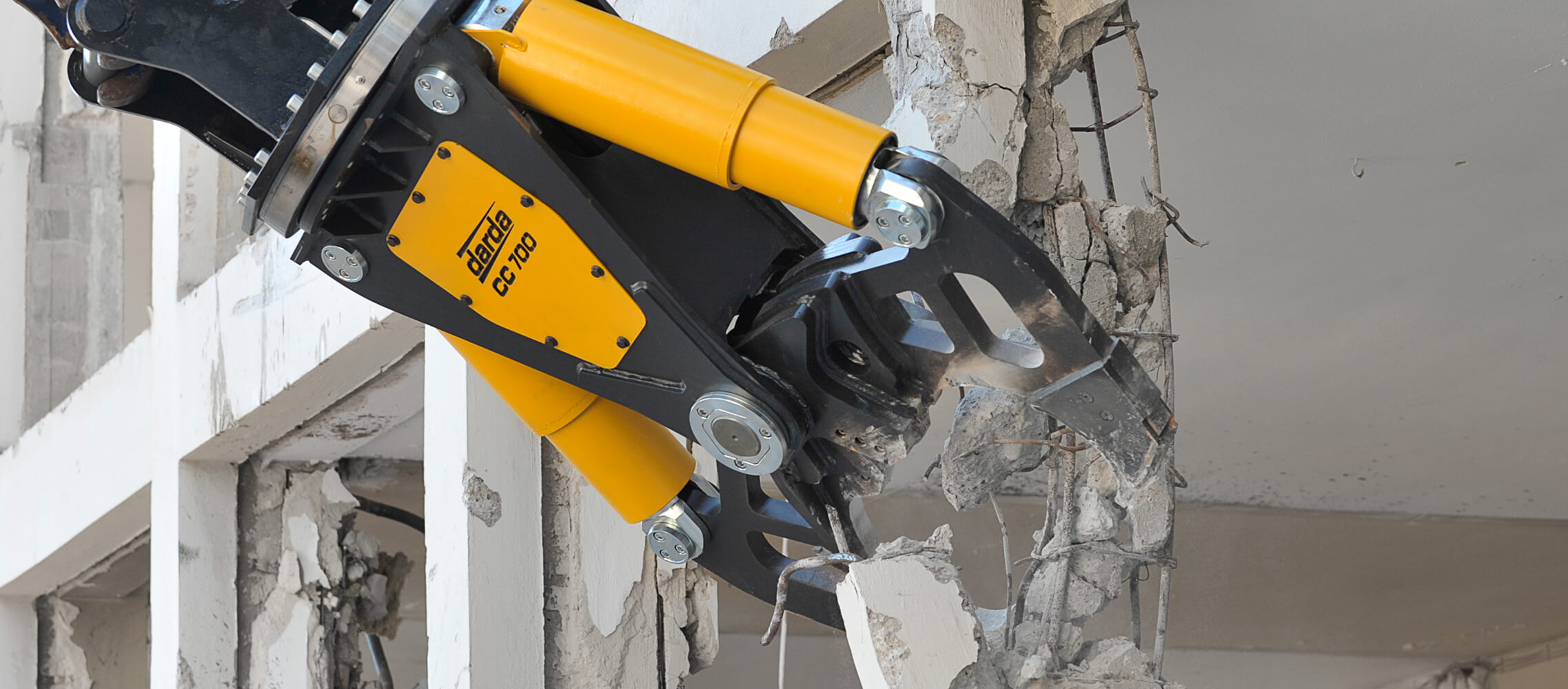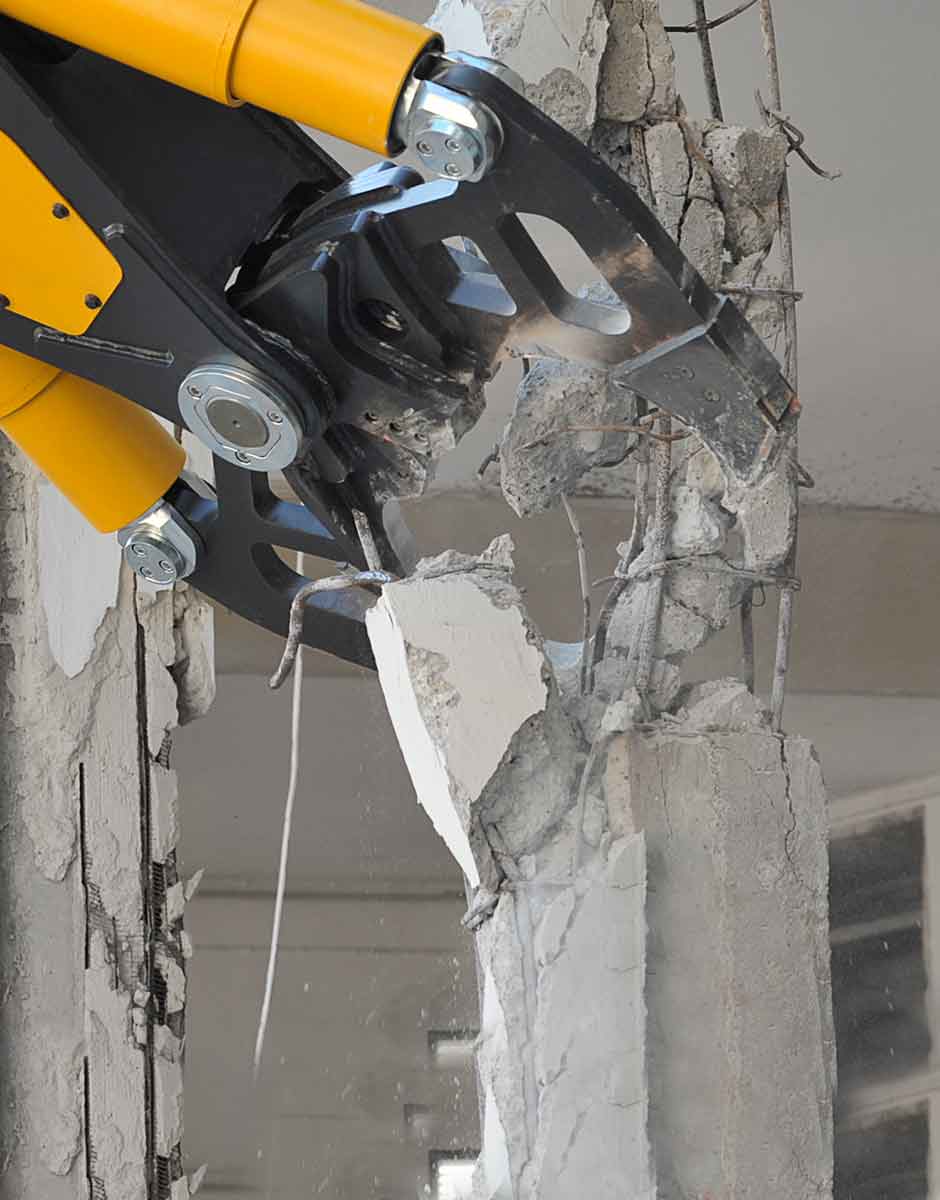 Best
power-to-weight
ratio on
the market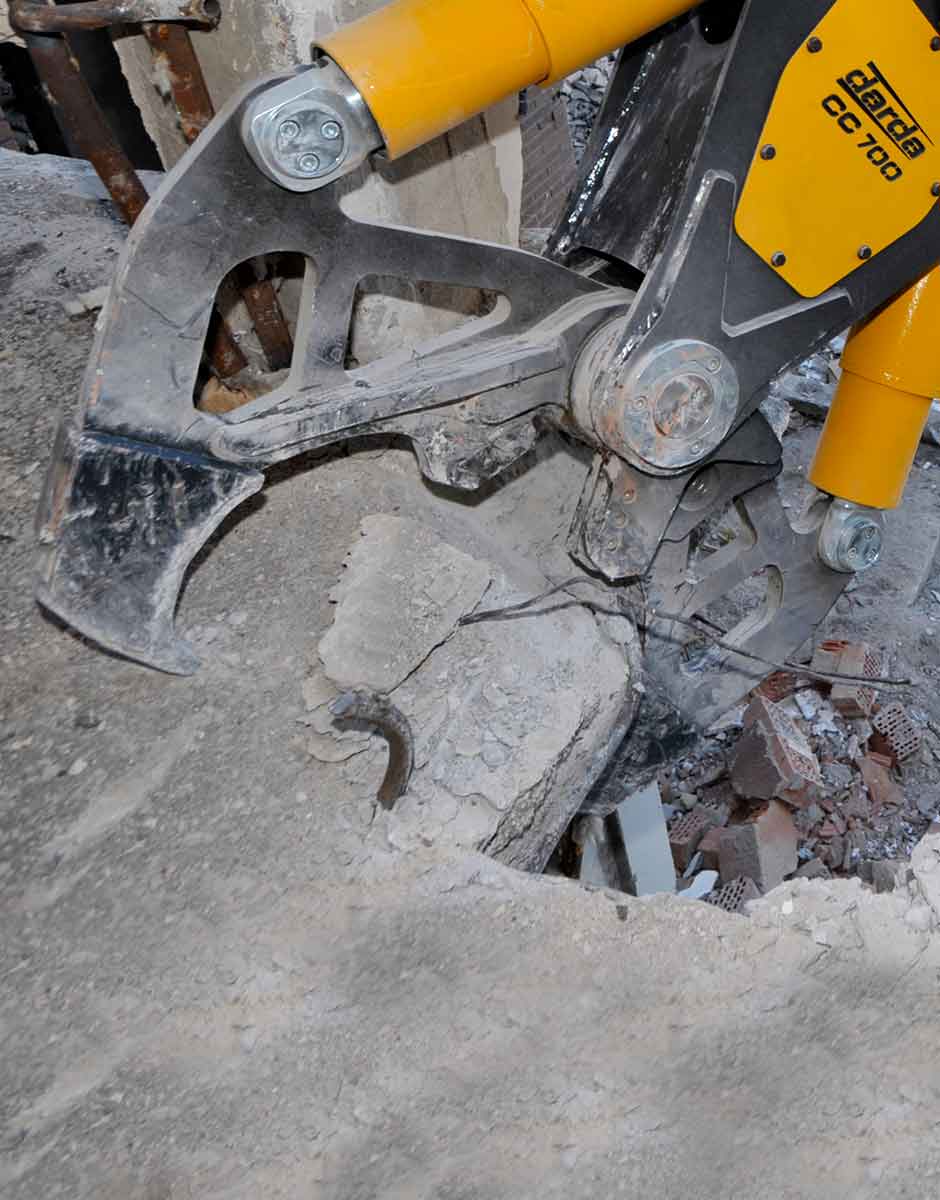 For
carriers
from 7 - 15 t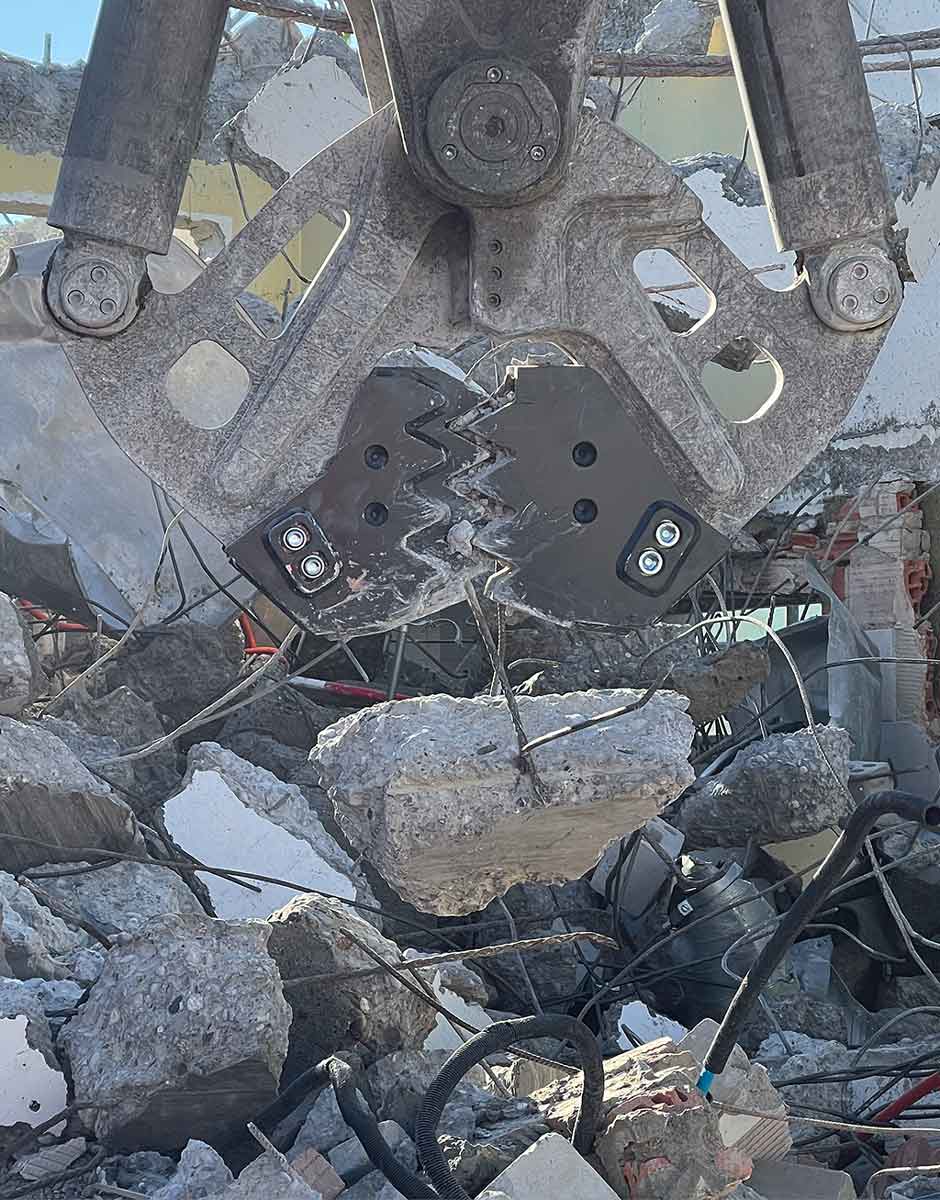 Multi crushing
tips for hard
concrete
The strongest in
its weight class
Darda's compact and most powerful Concete Crusher are used especially for industrial demolition, beams, thick ceilings, piers and complete demolition of structures (mostly non-selective), but also as an all-round Concrete Crusher in many other applications. With significantly lower emissions compared to other demolition methods in terms of noise level, shock and vibration, you work safely and effectively!
The Darda CC700 can be equipped – depending on the type of work to be done – with hydraulic rotary drive or with two additional versions of crushing tips (double, or multi crushing teeth). With an optional steel jaw set, this model can also be used as a Steel Shear.